Attention Christ followers who want to understand how God is moving in your life and world!
Expand Your Vision And Faith To Better Understand What God Is Doing So You Can Fulfill Your God-Given Destiny

Arise, Shine For Your Light Has Come,
And The Glory Of The Lord Is Risen Upon You

Then the LORD answered me and said: "Write the VISION and make it plain on tablets, That he may run who reads it." (Habakkuk 2:2)

Welcome!
Grace, mercy, and peace from God our Father and Jesus Christ our Lord!
We are in one of the most pivotal times in all of history and we need to understand the times we are in and know what to do.
Never before have we seen such darkness covering the earth, but we know Isaiah 60 is coming to pass before our eyes. The LORD is saying arise, shine for your light has come, and the glory of the LORD is risen upon you.
Everything than can be shaken is being shaken. It seems we are at the brink of a financial crisis, moral crisis, family crisis, energy crisis, education crisis, job crisis... and more.
We need discernment and Godly wisdom to be able to THRIVE in these trying times. It is vital that you know WHAT to do, WHEN to do it, and WHO to do it with.
God is pouring new wine into new wine skins. The old ways and old wine skins are no longer adequate. There is a new way of doing business and ministry.
God wants us to understand and interpret our times so we can prosper in EVERY season and have wisdom to advance! A big part of walking in God's blessing involves seeing things from His perspective and understanding the seasons of life, and we believe that God is calling us to help you to do that.
Seeing things from God's perspective is crucial to you and me to live our lives with purpose and passion under God's umbrella of protection.
Let me ask you ...
Do you have a burning desire to BE more and DO more in Christ and with Christ?
Have you sometimes felt lost as to what to do during these times of shifting?
Are you hearing contradictory information and not sure what to believe or how it all comes together?
Do you need inspiration, revelation, and illuminiation to unleash your potential?
Do you sense the need to be among a COMMUNITY of people who are seeking God's heart so that you can be supported and equipped to operate as a true son of God and be a shining light to a hurting world?
If you answered "yes" to any of these questions, then we invite you to ...

Visions777: Casting Godís Vision for Renewing
Family, Work, and Communication
Opening Your Eyes Of Understanding To Prepare You
To Respond In A Godly Way In A Rapidly Changing World

VISION has been defined a clear mental picture of what could be, fueled by the conviction that it must be. Every great movement in history has come from a passionate commitment.
Vision is extremely important.
Where there is no vision the people perish. (Proverbs 29:18, KJV)
The soul never thinks without a picture.óAristotle
Cherish your visions and your dreams as they are the children of your soul, the blueprints of your ultimate achievements.óNapoleon Hill
If God is your partner, your plans better be BIG.óD.L. Moody
Visions777 is ...
A 12-week, 24-webinar series casting God's Vision for Family, Work, and Communication
12 Weeks - starting July 27, 2010
24 Webinars - each Tuesday and Thursday at 2 pm Eastern
48 Speakers - 2 guest experts for each webinar
In Biblical numerology, the #12 represents the government of God and apostolic authority
Holy Spirit initially inspired us to host this webinar series in 2010 because 2010 was a vision casting year for the next decade. It also was an even decade year in both the Roman calendar and the Hebrew calendar.
Now after five years, Holy Spirit inspired us to re-release these powerful messages to a much larger and broader audience around the world. So get ready to receive all the LORD has for you.


Timing is Key! When to lead is as important as what to do and where to go. Ecclesiastes 3:1 states, To everything, there is a season, A time for every purpose under heaven. God is preparing His Bride for the second coming of Jesus.
Visions777 is Christ-centered
Smart leaders not only include God in their strategy, they place Him at the center.
Our leadership must be about something much bigger than us.
If our leadership advances merely our own "kingdoms," only increases the profits of our companies, or only benefits ourselves, then we have failed the higher call of leadership.
All leadership must bring honor to God, serve and benefit others, and utilize the gifts of each team member to their full potential
God is doing something BIG. This is BIG. This is HUGE. Webinars are the #1 online marketing, teaching, and connecting tool - bar none. This VISION casting webinar series was the first of its kind in history and it's still relevant today.
Here are some good reasons to participate:
Your vision and faith will be expanded
You will be motivated to take action
You will be connected to people, ideas, and resources that can help you fulfill your God-given destiny
It's time to turn your mourning into dancing! Those who sow in tears shall reap in joy. (Psalm 126:5)

Visions777 Speakers and Messages
This 12-week, 24-webinar series is divided into 4 parts:
Godís Vision For Renewing Family (7 days)
Godís Vision For Renewing Work (7 days)
Godís Vision For Renewing Communication (7 days)
Renewing Godís Ways (3 days)
For each of the 24 webinars (global broadcasts), two different speakers share their perspective of where we have been, where God is taking us, and how to prepare yourself to be salt and light in a dark and hurting world.

God's Vision For RENEWING FAMILY (7 Sessions)
God's Vision For Renewing Your Mind - Janet Daughtry, Renato Amato
God's Vision For Renewing Marriage - Jack Serra, Judi Reid
God's Vision For Renewing Men - Dr Raleigh Washington, Dr. Bruce Cook
God's Vision For Renewing Women - Carrie C. Stone, Dr. Catherine Hart-Weber
God's Vision For Renewing The Youth Bill Bray, Georgia Fauber
God's Vision For Renewing Wealth - Dr. Bruce Cook, David Roth
God's Vision For Renewing Wellness - Dr. Jerry & Sharon Graham, Dr. Chuck Thurston
God's Vision For RENEWING WORK (7 Sessions)
God's Vision For LEVERAGE - Dr. Joseph Peck, Will Green
God's Vision For The Workplace - Os Hillman, Francis Myles
God's Vision For Entrepreneurs - Denai Vaughn, Will Green
God's Vision For Filmmaking - Dr. Ted Baehr, George Escobar
God's Vision For Ministries - Rick Joyner, Berin Gilfillan
God's Vision For Leaders - Bishop Joseph Mattera, Robert Ricciardelli
God's Vision For City and Nation Transformation - Dr. Joseph Peck, Gary James Bundy
God's Vision For RENEWING COMMUNICATION (7 Sessions)
God's Vision For Prayer - Mark Virkler, Nancy Slocum
God's Vision For Social Media - Glenn Steers, Lynne Lee
God's Vision For Music - Steve Siler, Rod Stone, David Van Koevering
God's Vision For The Arts - James Nesbit, Max Greiner Jr, Akiane Kramarik
God's Vision For Coaching - Dr. Joseph Umidi, Janet Daughtry
God's Vision For Seminars and Webinars - Will Green, Dr. Joseph Peck
God's Vision For Media - Chris Wyatt, Joe Bardwell
RENEWING GOD'S WAYS (3 Sessions)
God's Vision For The Jews And Israel - Sid Roth, Rabbi Jamie Cowen
God's Vision For Millionaires and Billionaires - Michael Oswald, Dr. Bruce Cook
God's Vision For The Great Commission - Al Caperna, Jeff Bernstein

This 12-week, 24 webinar series will open your eyes of understanding to help you see and respond well to what's coming down the road. This is so important.

Author, Speaker, Teacher

Founder
Marketplace Leaders

Former President, International Christian Chamber of Commerce

Author, Speaker, Teacher,

Life and Leadership Breakthrough Coach for Women

Co-founder
LifeBreakthrough Academy
and the Biblical Coaching Alliance

Author, Speaker, Teacher

Founder, Kingdom Marketplace Coalition (KMC)

Author, The Order Of Melchizedek

Author, The Spirit of Divine Interception

Founder and Publisher of Movieguideģ

Chairman, Christian Film & Television Commission

Noted Critic, Educator, Lecturer, and Media Pundit

Author, Teacher, Speaker

Founder
Communion With God Ministries

Founder
Christian Online University

Author
How To Hear God's Voice

Producer, Director

Founder, Advent Film Group

Producer, Come What May

Author, Speaker, Teacher, Destiny Coach

Founder
12 Women,
12 Destinies

Releasing Esthers into the Marketplace with a Proverbs 31 Anointing

Founder
Messianic Vision

Founder
IRN-USA News

Writer, Artist, Speaker

Founder
God Whispers

A Pen in God's Hand Giving LOVE a Voice

Author, Speaker, Teacher

Founder
The MM Connection
(The Marketplace-Marriage Connection)

Former Entrepreneur of the Year, New Jersey

"Renaissance Man"

World-renown Sculptor

Maxís art is focused on the Creator, not just His creation

Writer, Teacher, Missionary

Breakthrough Life Coach

Co-founder
Healing Broken Hearts

Co-Founder
Morningstar Ministries

Author of more than 30 books

Author, Speaker
Breakthrough Life Coach

Founder, Christian LIFE Coaching Cafe

Social Media Specialist
SEO Expert

Founder
International School of Ministry

ISOM is the world's largest video Bible school with over 13,000 training sites in 141 countries and over 65 languages

President
Promise Keepers

President and CEO for The Road to Jerusalem

Author, Speaker, Teacher, Wellness Coach

Co-founder of 7 Steps To Wellness

Lifestyle, Wellness, and Social Marketing Coach

Co-founder of 7 Steps To Wellness

Founder, Music for the Soul

Equipping individuals, Christian counselors, and pastors with resources that speak to every major issue facing our society today

CEO of CMC Group Inc

Named 1995 Master Entrepreneur of the Year by Ernst, Young & Merrill

Founder, Call2All Business Network

Author, Speaker

President and Founder of Lifeforming Leadership Coaching

Forwarding a Coaching Movement in the 7 Mountains

CEO and President of Comstar Media

Co-founder and CEO of GodTube.com (Tangle)

Author, Speaker,
Christian Psychotherapist,
Life Coach

Teammate
Hart Institute

Equipping Kingdom Leadership for the 21st Century

Presiding Bishop of Christ Covenant Coalition

Overseeing Bishop of Resurrection Church in New York

Founder, Kingdom Econcomic Yearly Summit (K.E.Y.S.)

Founder, The Kingdom KEYS

Kingdom Financeer

The Networking Queen

Owner of Bee the Buzz Promotions

Rabbi of Tikvat Israel Congregation

President of the Union of Messianic Jewish Congregations

| | | |
| --- | --- | --- |
| | President and Founder of Elsewhen Research | |

Founder Fishmouse.com

Founder and President of ChurchWebsites

Founder ChurchWebinars

Founder
Women of Value

Author
Wake Up Women

Founder, Prepare the Way Ministries International

One of the leading prophetic artists in the earth today

Accomplished scholar, speaker, author, radio and television host, and physician

Author of "The Body Code," part of his "The Fearfully and Wonderfully Made" series

"Princess of Education" for the state of Virginia

4H Foundation Board

UVA Women in Leadership & Philanthropy Committee

Author, Speaker, Prophetic Voice

"Agape Road in The Marketplace"

Co-Founder, Visionary Advancement Strategies

Founder, Converging Zone Network

Author, THE 7 YEAR PLAN

Founder/Chairman, Hazon Group, Hazon Foundation & Hazon Development, Inc.

Founder, Northwest Coalition of Apostles and Prophets

President, Overseas Students Mission

Vision is to train 10,000 digital youth missionaries to reach every nation of the world

Author and editor of 11 books on indigenous missions in China and India

Youngest binary prodigy of both realistic art and poetry in recorded history

Inducted into the Richest Kids Ė Entrepreneurs of America, Kids Hall of Fame, and World Council for Gifted and Talented Children

Entrepreneur Extraordinaire

Proliferic Writer

Founder
WORD WARRIORS

Founder International Christian Activists

Vision is to raise up 100 million Word Warrior in America

"Philanthro-capitalist"

President of EndowmentBuilders Advisory Group and EndowmentBuilders Foundation

Helped raise $250 million over past 10 years as gifts to the evangelical church, college and university sponsors

Physician, Author, Speaker

Breakthrough
LIFE Coach

Founder
Webinars 777

THE CONNECTOR
The Journal Guy

Singer, songwriter with 20 years of Nashville under his belt

Currently writing songs for Marching Through Culpeper movie project

Co-founder and a principal of The General Counsel

Attorney with over 20 years of in-house corporate legal and management experience

Founder and President of In Jesus Name Productions

Writer and Producer for The Messiah movie

Founder of
Gates of Zion

Opening the eyes of Jewish people worldwide to the light of Messiah

How This Training Program Works
For 12 weeks in 2010, Dr. Bruce Cook and I cohosted a 12-week, 24-webinar series titled "Visions777: Casting God's Vision for Family, Work, and Communication." That was very well received at the time.
Now after five years, Holy Spirit has inspired us us to re-release these powerful messages to a much larger and broader audience to bring the Kingdom of God to the Earth. So get ready to receive all the LORD has for you.
For each of the 24 webinars (global broadcasts), two different speakers share their perspective of where we have been, where God is taking us, and how to prepare yourself to be salt and light in a dark and hurting world.
When you sign up, you will receive immediate access to the private member site with video and audio replays, presentation outlines, PowerPoints, transcripts, and more so your life and relationship with God are forever transformed.
The duration of each broadcast (session) is about 90 minutes long..
As a Visions777 member, you will access to a private Facebook group so that you can interact and build relationships in a safe, trusting environment with other like-minded team members globally.
This 12-week, 24-webinar global conference will revolutionize your life.
100% Satisfaction Guarantee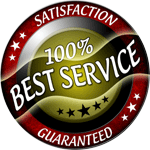 If you are not delighted with the training and the results you experience, simply email us within 30 days of when you sign up and we will either reconcile the situation or gladly refund all your money.
You have nothing to lose and everything to gain! Guaranteed!
Your success is our success and vice versa!
Visions777 Global Prophetic Conference
Priority Order Form
YES! I want to join this GLOBAL COMMUNITY to expand my vision and faith to better understand what God is doing so I can fulfill my God-given destiny
After you sign up, you will receive immediate access to a private member site with video and audio replays, transcripts, and PowerPoints.
Special Offer:
The normal investment for all 24 oustanding broadcasts is $1,200, but we currently have special pricing.

Click the payment option you prefer!
All payments are processed using a secure server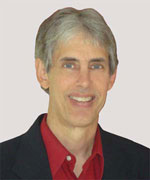 Blessings to take hold and seize the day!
Joseph
Joseph Peck, M.D.
The Time Doctor
Empowering Dreams
Author, I Was Busy Now I'm Not
P.S. God is on the move empowering, equipping, and strategically connecting His saints globally. You are invited to be a part of this unprecedented move of God. Seize the opportunity today.
Also I heard the voice of the Lord, saying: "Whom shall I send, And who will go for Us?"
Then I said, "Here am I! Send me." (Isaiah 6:8)

Biographies
Dr. Bruce Cook is Chairman and CEO of the Kingdom Congressional International Alliance. He is an apostle, prophet, local church elder, entrepreneur, investor, author, publisher, speaker, singer and songwriter, conference convener, husband, father, and grandfather who lives in Lakebay, Washington. His business resume includes significant experience in private equity investments, business development, marketing, corporate communications, branding, media relations, advertising, business consulting, and fundraising. He is the President and Founder of VentureAdvisers.com Inc., Kingdom Economic Yearly Summit (KEYS), KEYS Network, Kingdom House Publishing, and Glory Realm Ministries. In addition, he is a director or trustee of WorkLife, The Glory House Ministries, Indigenous Peopleís Foundation, First State Manufacturing LLC, Gig Harbor Family Church, and NACC.
Dr. Joseph Peck is called by God to POWER NETWORK God's army around the world - to network the networks, to connect people, ideas, and resources in Christ for creative miracles. His passion is creating a movement Empowering Dreams of millions of people globally through coaching, journaling, and life-changing webinars. His is a physician and creative marketing and communication strategist.
And he (Moses) said, "Please, show me Your glory!" (Exodus 33:18)

Thank you for visiting an Empower 2000, Inc. website
Privacy Policy | Terms and Conditions | Disclaimer
Copyright 2007-2018 Empower 2000, Inc., All rights reserved